A/NZCh Charmhill Noahs Crusade ROMA Progeny
This page to to highlight
A/NZ Ch Charmhill Noahs Crusade ROMA
18/01/2007 - 08/02/2022
Noahs Full profile is on Shelties from the Past page .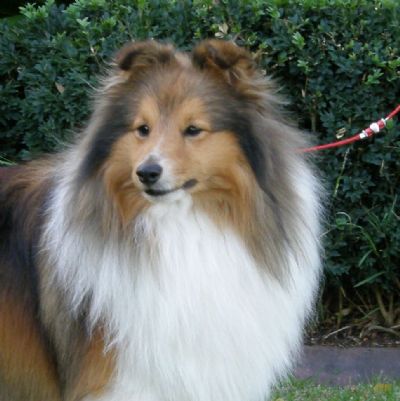 "ROMA" is Register of Merit Australia given in recognition to Males who sire at least 10 champions or Females who are the Dam of 5 Champions .

Noah is the Sire of 19 champions
Champion Progeny To Date .
Aust Ch Charmhill Celtic Rivalry
Aust Ch Scotsdream Knee Deep N Daizies
Aust Ch Daestar Dawns Mystical Spell
NZ Ch Shelton Nite Cruzin
NZ Ch Romanoc Kiwi Krusade
NZ Ch Romanoc Maeden Krusade
NZ Ch Eyespy Guns A Blazin
NZ Ch Romanoc All Grace NKnickers
Aust Ch Inneslake Leilani
Aust Ch Cheralay Fireworks
Aust Ch Cheralay Im So Sweet
NZ Ch Romanoc If I had A Dream
Aust Ch Shelbronze Desert Sun
Aust Ch Hillacre Tugon MyHeartStings
NZ Ch Eyespy Line Of Fire
Aust Ch Deerod Etoile Brillante
Aust Supreme Ch Hartly Deep Impact
Aust Ch Deerod Esprit Celeste
Aust Ch Sunland Style & Grace
Aust Neuter Champion Shelbronze Dash Of Rum
Photos below of some of Noahs Progeny
Click each link to view larger photo.
Contact Details
Christine Klempel
Melbourne, VIC, Australia
Phone : 03 9743 4404
Email :
[email protected]