About Us
I have been involved with Shetland Sheepdogs for 40 years , the very first sheltie obtained was a bitch named 'Charm ' , whom was purchased as a family pet when my 3 daughters were young , she was a real character and was very loved . We even attended several shows with her ( with babies, prams and bottles , a major family event ) .
When moving from New Zealand to Australia to live a few years later in 1979 , a decision was made to obtain another pet sheltie and have had Shelties ever since . By the mid 1980s we decided we might like to show again , and this time became quite serious in our endeavours .
Some of these earlier shelties are on my Past Dogs page . My bloodlines today are a mix of the best of Australian, European and UK lines . UK being the Country of Orgin of this beautiful breed .
Over the years I have 12 Home bred Champions with the latest being Ch Charmhill Callin The Shots gaining his title in August 2018 , along the way I have bought in 4 other Shelties to compliment bloodlines that have been titled as well .
Showing consistantly thru the years , but with ongoing work and family committments as well it has not been every weekend .
We have had success under All-Rounder judges as well as Sheltie Specialists .
These days I have limited showing .
I have been involved for many years with the Shetland Sheepdog Club of Victoria in various positions , at present having the honour of being President . Please see the Links page for the link to the SSCV .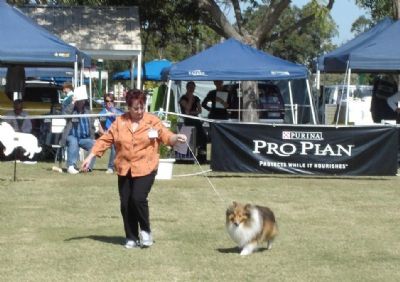 I strive to breed that lovely sweet expression that is so alluring in a Sheltie , bitches to look feminine and dogs to look masculine , with overall balance , grace and elegance , effortless movement and temperment . There are many things to look at when breeding , planning litters and / or selecting pups . Each litter is hopefully bringing in or correcting some trait that is needed .
The one thing that is paramount to me when selecting puppies is instant appeal of true UK Sheltie breed type , having that beautiful sweet almond eye , with natural ears , correct head planes that complete the look . I have to like what I see when I look at my shelties run and play in my yard . Plus good Conformation covering the ground effortlessly when moving , Outgoing Temperment , finishing with overall balance , having that lovely reach of neck the Sheltie standard calls for . My pet hate is a stuffy looking sheltie .
A Sheltie doesnt have to be a showing fool ( which helps in the show ring for sure ! ) but it needs to be one of Quality .
With the new Techology of DNA testing these days , breeding has stepped up a notch in what we must test for and part of this means we have more tools to guide us to help breed a healthy puppy .
When the DNA testing came into play only about 16 years ago , it has been my good fortune to have had bred 9 Shelties ( see below) with results of Genetically Clear CEA/Ch , MDR1, VW111 and now DM , my puppies retained have the latest DNA tests as youngsters with full profiles done .
Ch Charmhill By Chaser ( owned By Kay Sullivan) ,
Au/ NZ Ch Charmhill Noahs Crusade ROMA owned by myself
Charmhill Casino Royale deceased ( owned by Harradei Kennels ) ,
Charmhill Christabelle retired (owned by Kay Sullivan , Limbunya Kennels) ,
Ch Charmhill Jacques Cartier (owned by Nicole Pearson ,Hartly Kennels)
Charmhill Carlotta Now retired
Charmhill Cherished Moments . Now Deceased
Charmhill Ci Cenorita owned by Jeanette Kania
Charmhill Command Performance Now retired .
I,m proud of this achievement . But have the realistic view that one must look at a lot more than just good DNA and Eye status , good DNA is just the icing on the cake . True UK Breed Type is Paramount as that is from the Country of Orgin , Conformation as is also a healthy happy sheltie .
Based in the beauitful city of Melbourne , which is a large City on the East Coast in Victoria Australia, Voted most Liveable City in the world for 7th year in a row in 2017 , to 2nd in 2019 and has a population of approx 5 million people .
I live on a normal sized house block these days after previously being on acreage , so numbers are kept low. The dogs still enjoy all the romping and playing around the garden , free run on the grass and chasing the birds when they can .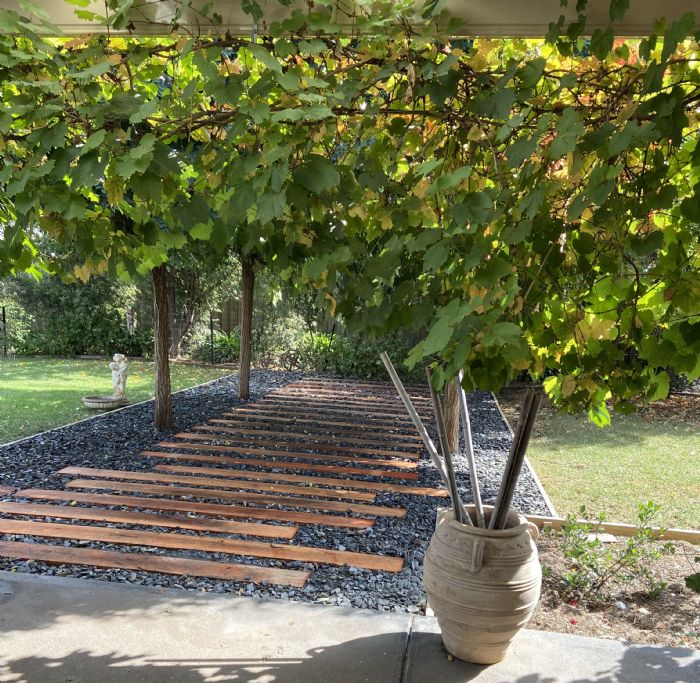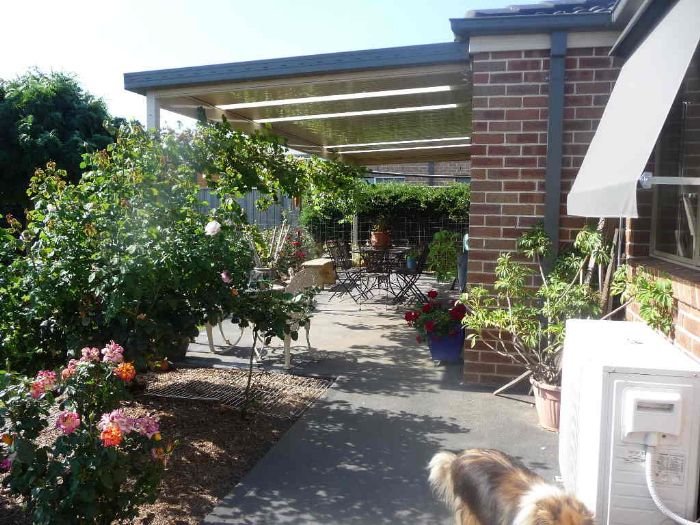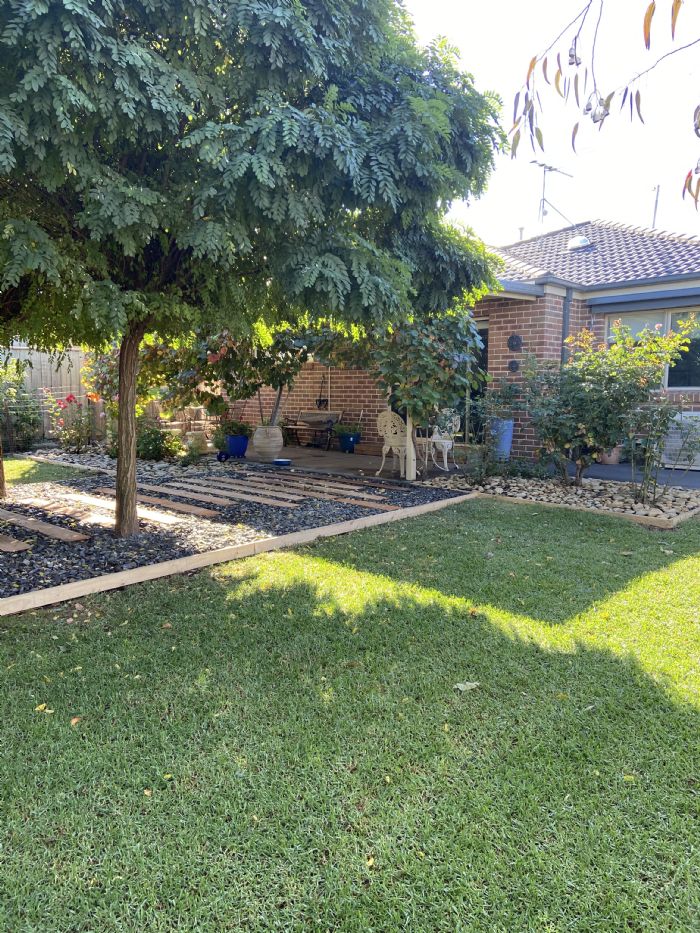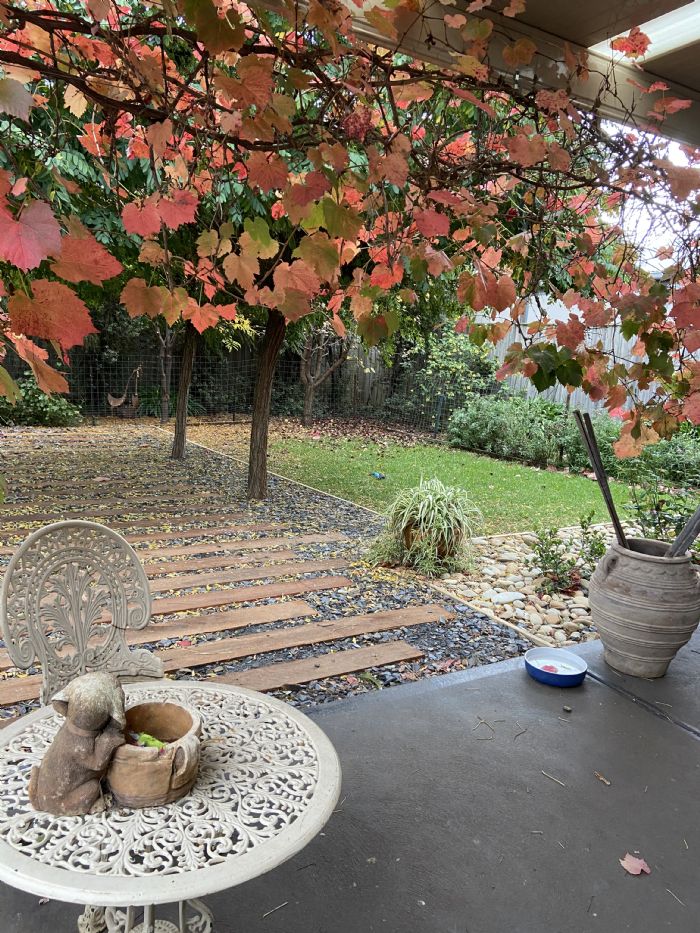 Contact Details
Christine Klempel
Melbourne, VIC, Australia
Phone : 03 9743 4404
Email :
[email protected]