NZ Ch Charmhill Purfect Chance
'Chance'
Sire . Sup Ch Hartly How About That .
Dam . Hillswick Purfect Prudence
W. 20/03/2021 .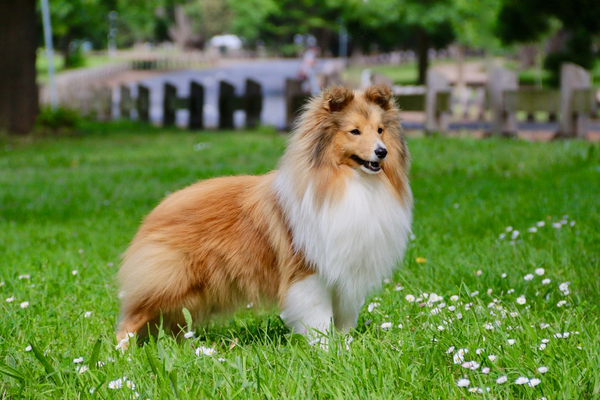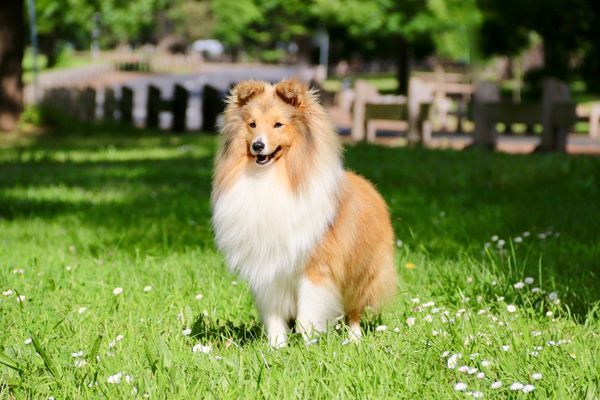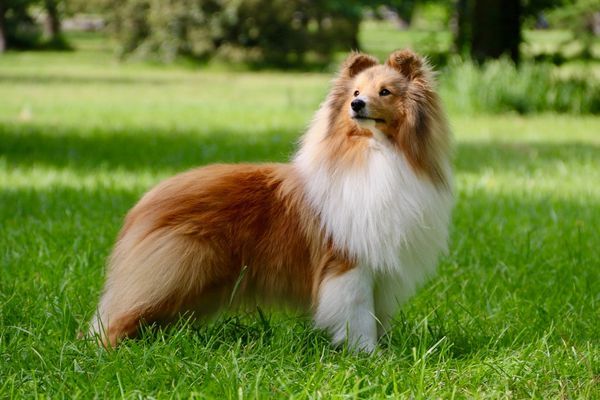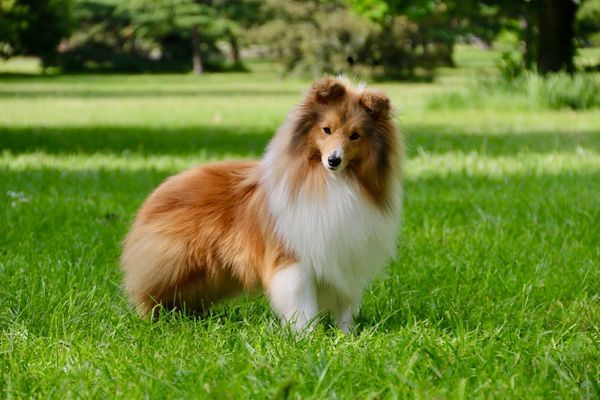 20 months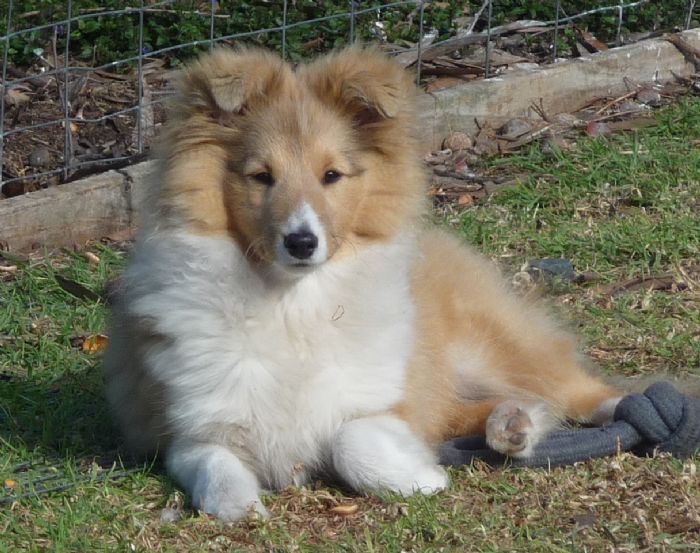 5 months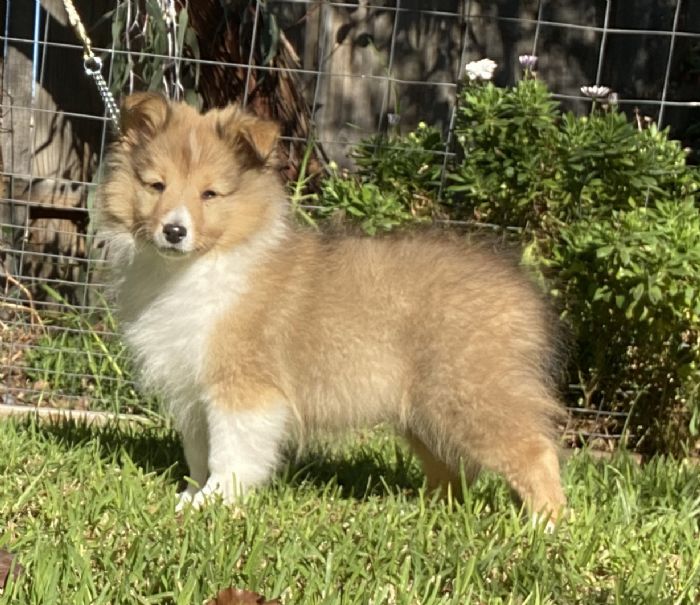 8 weeks
' Chance ' was a promising baby who appealing with good breed type and overall balance . Chance finally started his show career after the COVID lockdown , awarded several Res CC as a youngster and now on his way to gaining his Title with CC under Breed Specialist Donna Saltau .
Chance has Full Dentition .
Measuring at 15 1/3 inches .
Hips 2/3 .
Elbows 0/0
Chance has recently achieved his NZ Champion Title .
I,m indebted to Rosemary and Peter Richards for their love and care of Chance while he is there on holiday . His first puppies are on the ground and he is at limited stud to approved Bitches and also when back in Victoria prior to the Brisbane National in August 2024 from his Showing holiday in NZ .
DNA results
CEA - Collie Eye Anomaly / Choroidal Hypoplasia (Carrier)
DM- Degenerative Myelopathy (Genetically Clear )
MDR1 - Ivermectin Sensitivity - Multi Drug Resistance ( Genetically Clear )
VW3- Von Willerbrands Disease Type 3 ( Genetically Clear )
PRA- Progessive Retinal Atrophy SS type ( Genetically Clear )
GBM -Gall Bladder Mucocele ( Genetically Clear )
DMS - Juvenile Dermatomyositis Aa Bb


Ophthalmologist Eye CEA tested (Normal) unaffected
Ophthalmologist Eye Coloboma tested (Normal) unaffected .
Pedigree for Charmhill Purfect Chance

Sire

: Sup Ch Hartly How About That . Gen Clear , CEA, MDR1, DM, VW3.

S:

UK Ch Gr Ch Hartly How About Me . CEA Carrier , Gen Clear MRDI, VW3 ,DM

S:

Gr Ch Louanda What About Me . Gen Clear CEA

D:

Lyndream Words That Impress Cea Carrier, Genetically Clear , DM,MDR1 and VW3 )

D:

Ch Hartly Constant Comment . Gen Clear MDR1,DM,VW3. CEA unaffected

S:

Sup Ch Lyndream Strickly Speaking

D:

Hartly Causing Attention

Dam : Hillswick Perfect Prudence . Carrier CEA , MDRI,

Gen Clear DM ,VW3 , PRA

S:

Hillswick Fire Blaze . Cea Carrier , MDR1 Affected

S:

Hillswick Cesare Borgia

D:

Hillswick Sweet Enchantment

D:

Hillswick Diamond Diva . Carrier CEA, Gen Clear MDR1 , DM, VW3

S:

Ch Hillswick Ace Of Diamonds

D:

Hillswick Orions Delight . Gen Clear CEA
Contact Details
Christine Klempel
Melbourne, VIC, Australia
Phone : 03 9743 4404
Email :
[email protected]