Charmhill Celeste
Celeste .
w.24/04/2020 .
Sire Ch Hortonpark Simply The Joker .
Dam . Ch Hartly Jewel Of Fire .
Height . 14 inches at 9 months
10 months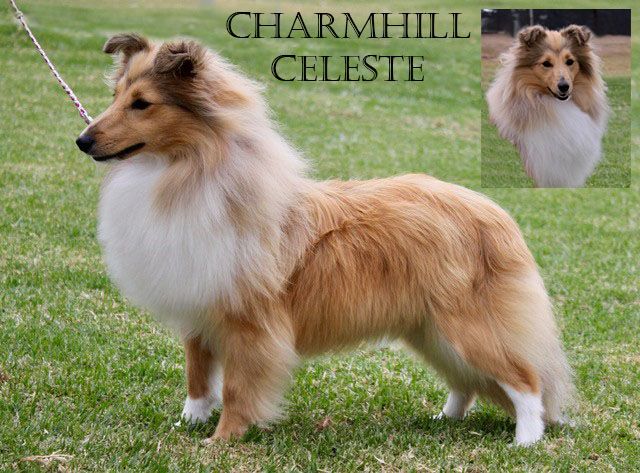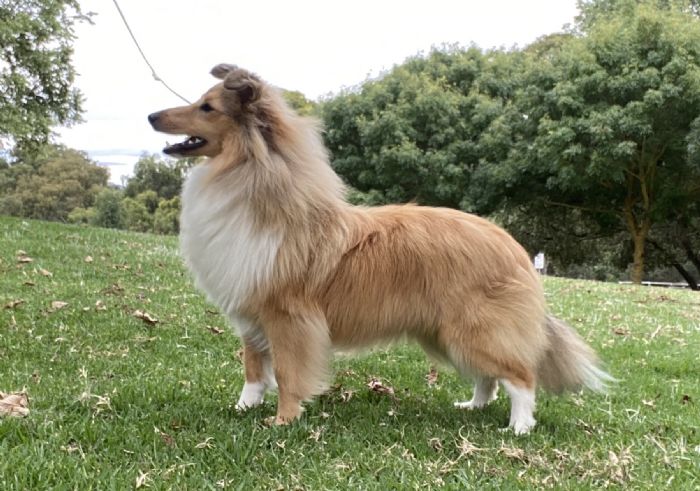 7 months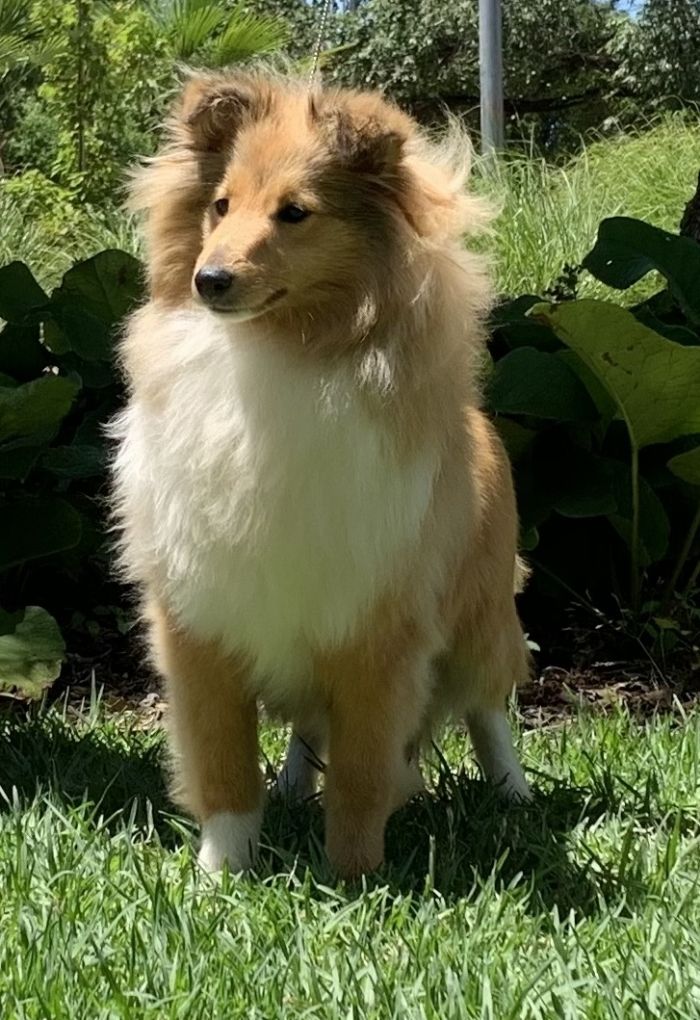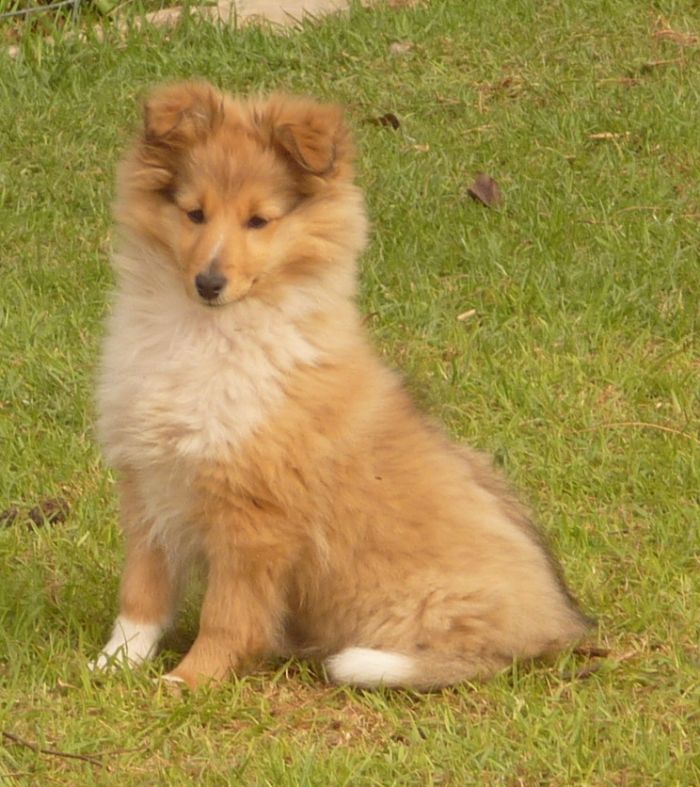 13 weeks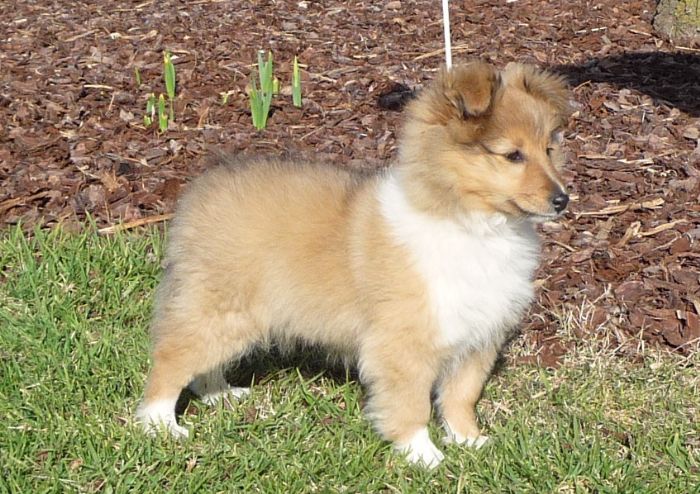 10 1/2 weeks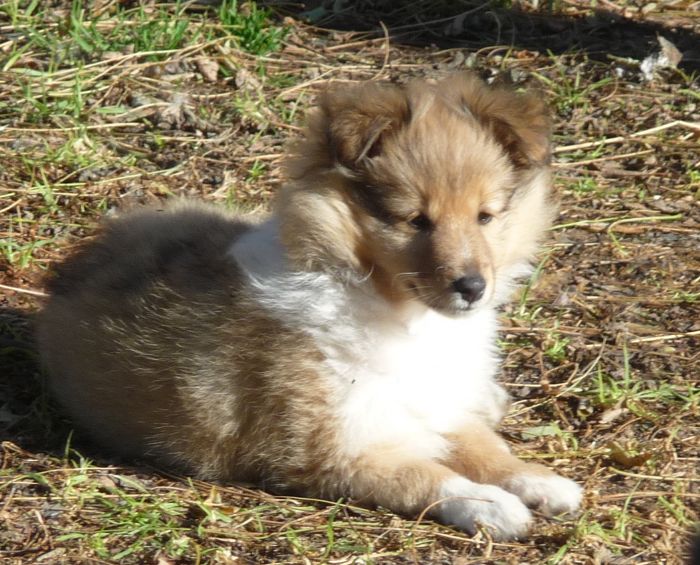 9 weeks
I,m loving the style and pressence Celeste has with her overall balance , reach of neck and elegance , effortless movement , dark almond eye and correct head planes . Fingers crossed she continues with her early promise .
Celeste (and her sister Rose owned by Judy Docksey of Beauideal kennels ) are both line bred girls going back to Shelteam, Nigma and Rannerdale lines .
Health stats
Ophthalmologist Eye Cea Tested (Normal ) Unaffected
Ophthalmologist Eye Coloboma Tested ( Normal ) Unaffected .
DNA Results
MDR1 Ivermectin Sensetivity Genetically Clear by Parentage .
Degenerative Myelopathy Genetically Clear by Parentage .
Von Willerbrands Disease type 3 Genetically Clear by Parentage
Pedigree for Charmhill Celeste

Sire : Ch Hortonpark Simply The Joker .

CEA Carrier , Gen Clear MDR1, DM, VW3

S:

Multi Ch Shelteam Teddy Bear imp Swe

S:

Multi Ch Sheldon Space Joke

D:

Shelteam Savannah

D:

Louanda Simply Stylish

S:

Gr Ch Rannerdale The Wizard Of Oz imp UK

D:

Ch Louanda Simply The Best

Dam : Ch Hartly Jewel Of Fire

CEA Carrier ,Gen Clear MDR1,, DM, VW3

S: Ch Charmhill Jacques Cartier

Gen Clear CEA,MDR1,DM,VW3

S: Ch Charmhill By Chaser

Gen Clear CEA , Carrier MDRI

D: Shelbronze Image Marker

Cea Carrier Gen Clear MDR1

D: Ch Hartly Ima Sweet Talker

CEA Carrie r , Gen Clear MDR1, DM ,VW3

S:

Sup Ch Lyndream Strickly Speaking

D:

Hartly Causing Attention
Contact Details
Christine Klempel
Melbourne, VIC, Australia
Phone : 03 9743 4404
Email :
[email protected]