Charmhill Celeste
Celeste .
w.24/04/2020 .
Sire Ch Hortonpark Simply The Joker .
Dam . Ch Hartly Jewel Of Fire .
Height . 14 1/3 inches upon Maturity.
2 1/2 years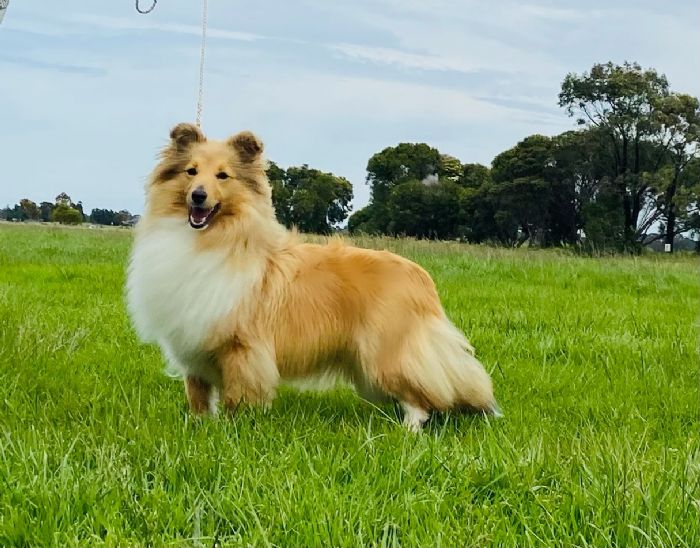 10 months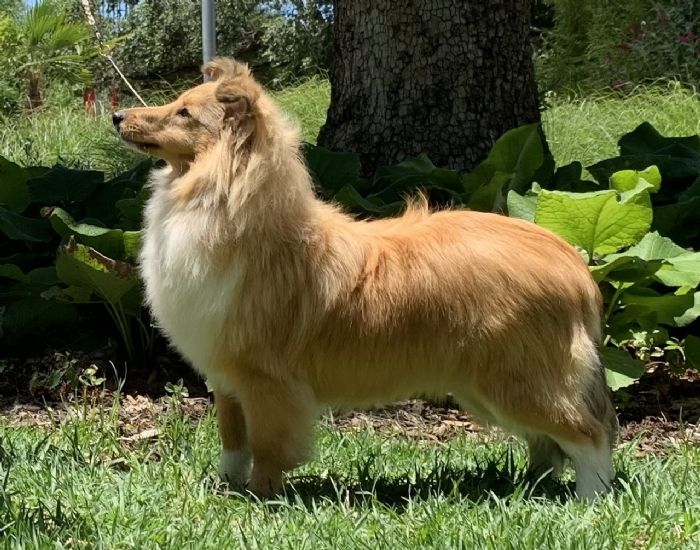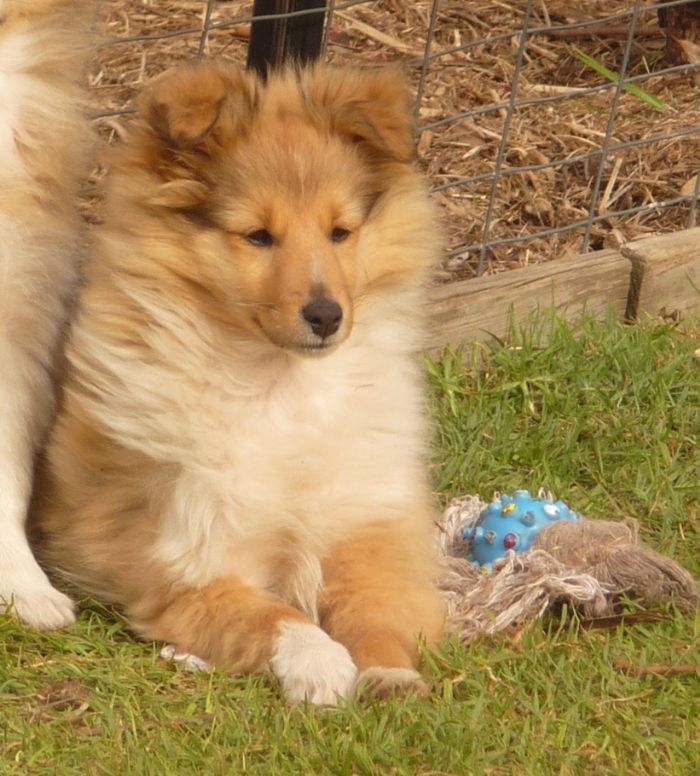 13 weeks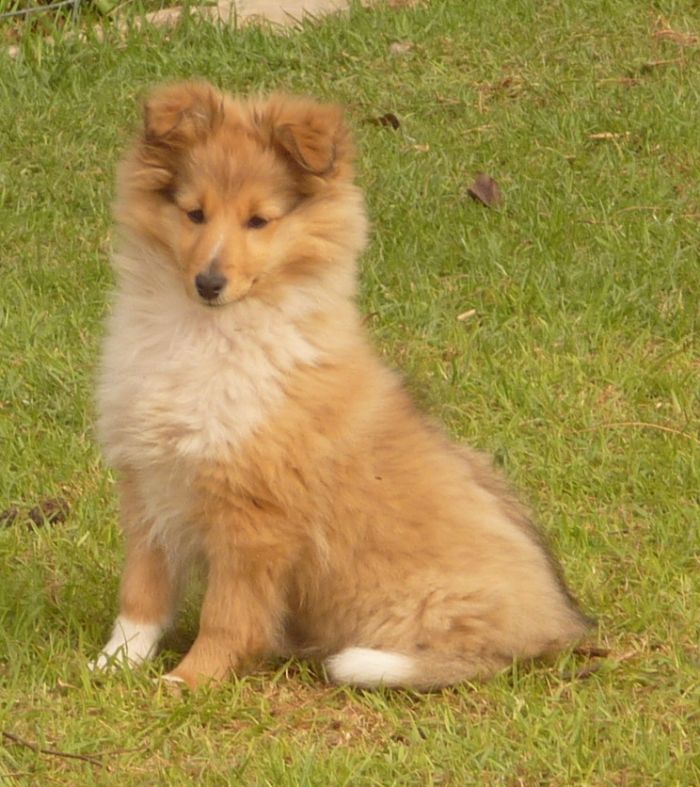 13 weeks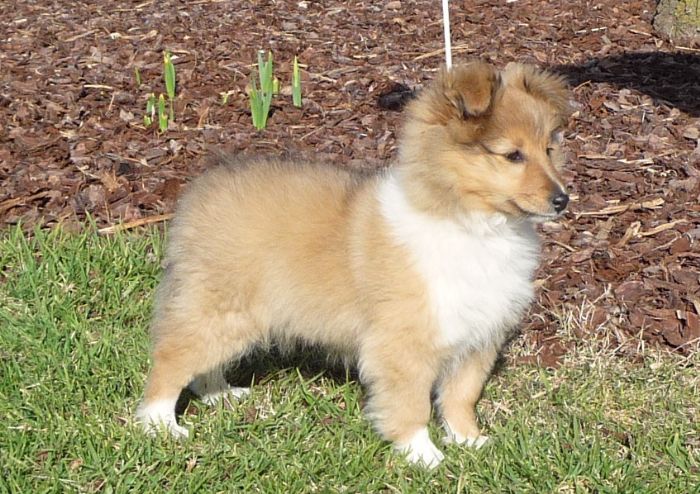 10 1/2 weeks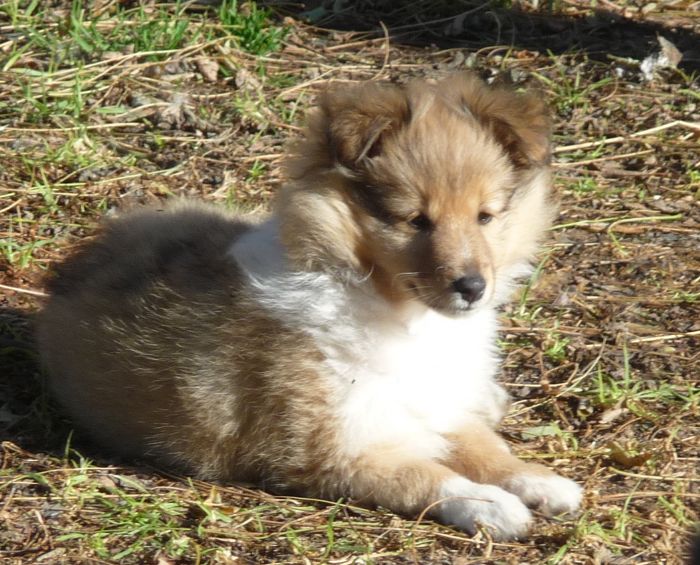 9 weeks

I,m loving the style and presence this girl has with her overall balance , reach of neck and elegance . She is a friendly girl who adores anyone who will give her a pat and attention .Measuring in at 14 Inches upon maturity .Celeste like her sister Rose is a line bred girl going back to Shelteam, Nigma and Rannerdale lines .



Celeste was awarded Junior In Show at the SSCV 2021 Champ show under Breed Specialist Jenny Baker on her only 2nd show entered ( was a Covid Baby ) .
Critique .
" Charmhill Celeste 12 month old Sable , Balanced head , dark almond eye . Very sweet expression . Excellent reach of neck , well laid shoulder . Good length of body . Well angled behind . Very elegant outline and graceful on the move . Unfortunately not the most confident of girl today and lacking coat "


Celeste has proven her worth in the whelping box as she is the Dam of
Charmhill Camelot at Louanda ,
Charmhill Consuela ,

Charmhill Courting Time ,
Charmhill Winstons Choice ,
Charmhill Chasin Time


Ophthalmologist Eye CEA tested (Normal) Unaffected
Ophthalmologist Eye Coloboma tested (Normal) Unffected

Hips A Grade 2/2


DNA results .
CEA - Collie Eye Anomaly / Choroidal Hypoplasia ( Carrier )

MDR1- Ivermectin Sensitivity ( Genetically Clear )

DM - Degenerative Myelopathy ( Genetically Clear )

VW3- Von Willerbrands Disease type 3 ( Genetically Clear)

PRA - Progressive Retinal Atrophy SS type ( Genetically Clear )

GBM - Gall Bladder Mucocele ( Genetically Clear )

DMS - Juvenile Dermatomyositis aa bb


Photos at 12 weeks , 9 mths and 2 1/2 y



Pedigree for Charmhill Celeste

Sire : Ch Hortonpark Simply The Joker .

CEA Carrier , Gen Clear MDR1, DM, VW3

S:

Multi Ch Shelteam Teddy Bear imp Swe

S:

Multi Ch Sheldon Space Joke

D:

Shelteam Savannah

D:

Louanda Simply Stylish

S:

Gr Ch Rannerdale The Wizard Of Oz imp UK

D:

Ch Louanda Simply The Best

Dam : Ch Hartly Jewel Of Fire

CEA Carrier ,Gen Clear MDR1,, DM, VW3

S: Ch Charmhill Jacques Cartier

Gen Clear CEA,MDR1,DM,VW3

S: Ch Charmhill By Chaser

Gen Clear CEA , Carrier MDRI

D: Shelbronze Image Marker

Cea Carrier Gen Clear MDR1

D: Ch Hartly Ima Sweet Talker

CEA Carrie r , Gen Clear MDR1, DM ,VW3

S:

Sup Ch Lyndream Strickly Speaking

D:

Hartly Causing Attention
Contact Details
Christine Klempel
Melbourne, VIC, Australia
Phone : 03 9743 4404
Email :
[email protected]