Hartly Jewel Of Fire
'Opal '
Whelped 02/04/2018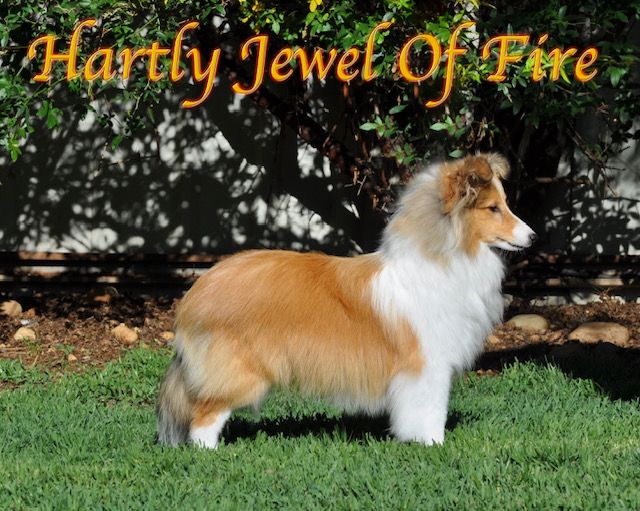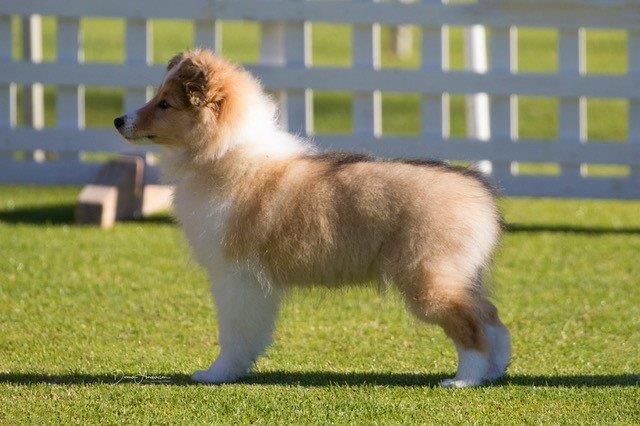 Opal ' is a super little girl of whom I'm very pleased to Co-own with her breeder Nicole Pearson of Hartly Kennels .
I have always loved and admired her mother 'Fairy ' and Opal reminds me of her in many ways plus with her sire bringing in previous lines .
Opal is a pretty bitch , very sweet breed type , dark almond eye, neat little ears , level topline , and is a very balanced little girl .
She has a beautiful temperment , tail wags non stop .
Stop Press .
Opal was 5th in Baby Puppy class at 12 Shetland Sheepdog 2018 National held in WA under Breed Specailist Monica Mattfolk Sweden .
Critique .
5TH NR 67 -- HARTLY JEWEL OF FIRE
3 month old. Nice type, feminine with a nice expression and sweet eyes. Nice neck and topline. Very nice angulations and movements. Well carried tail. Nice coat and colour . Lovely temperament and attitude for her age.



DNA results .

DNA: COLLIE EYE ANOMALY/CHOROIDAL HYPOPLASIA (Carrier )

DNA: IVERMECTIN SENSITIVITY MDR1 (Genetically Clear )

DNA . Degenerative Myelopathy ( Genetically Clear )

DNA . Von Willerbrands Disease type 3 ( Genetically Clear)


Ophthalmologist Eye CEA tested (Normal)
Ophthalmologist Eye Coloboma tested (Normal)
Pedigree for Hartly Jewel Of Fire

Sire

: Ch Charmhill Jacques Cartier ( Gen Clear CEA, MDR1,VW3,DM )

S:

Ch Charmhill By Chaser (Gen Clear CEA ,MDR1 Carrier )

S:

Ch Limbunya Storm Chaser

D:

Meega Moonlite Amber

D:

Shelbronze Image Maker (Cea unaffected )MDR1 Gen Clear

S:

Ch Louanda Out To Impress ( Gen Clear CEA )

D:

Ch Nigma Chablis ( Cea Unaffected )

Dam

: Ch Hartly Ima Sweet Talker ( CEA unaffected , Gen Clear MDR1,VW3,DM )

S:

Sup Ch Lyndream Strickly Speaking ( CEA affected, Gen Clear DM,VW3,MDR1 )

S:

Dan, Int, Me,Mk,Pol,Swe Champion Shelteam Teddybear (imp Swe)

D:

Ch Lyndream Idle Chatter

D:

Hartly Causin Attention ( Cea Unaffected ,Gen Clear DM,VW3,MDR1 )

S:

Ch Shelbronze Causing A Storm ( Cea Unaffected )

D:

Nigme Elle ( Cea Unaffected )
Contact Details
Christine Klempel
Melbourne, VIC, Australia
Phone : 03 9743 4404
Email :
[email protected]