Australian Champion Hartly Jewel Of Fire
'Opal '
Whelped 02/04/2018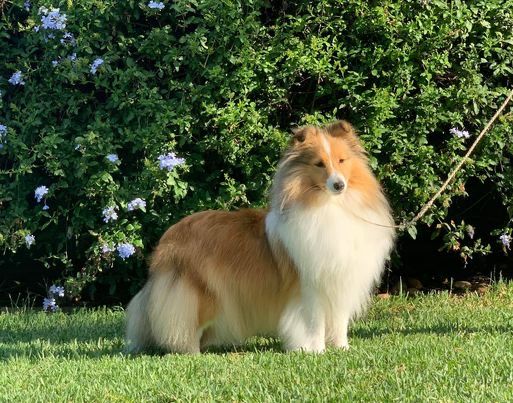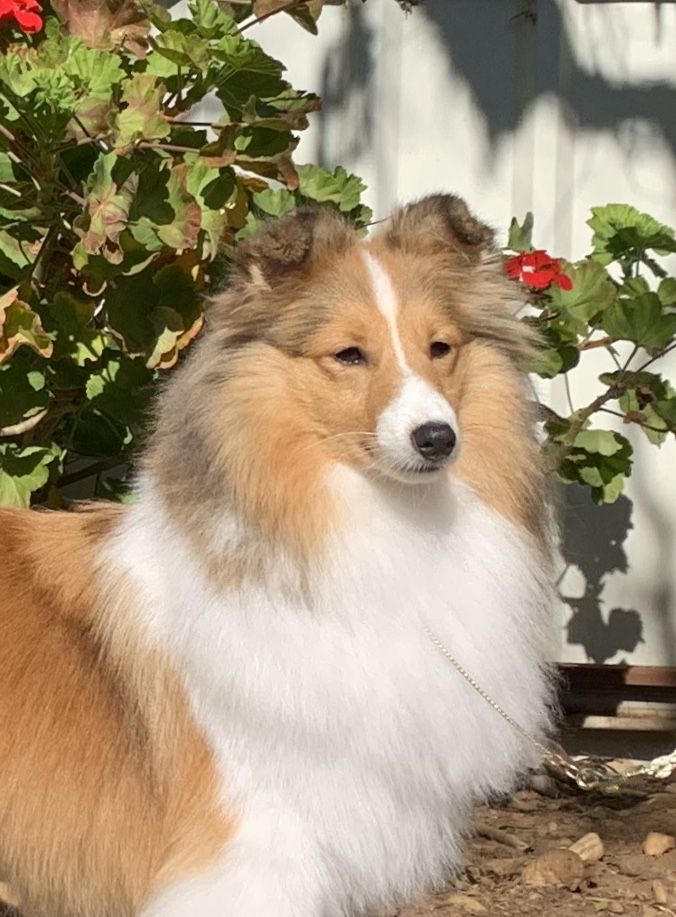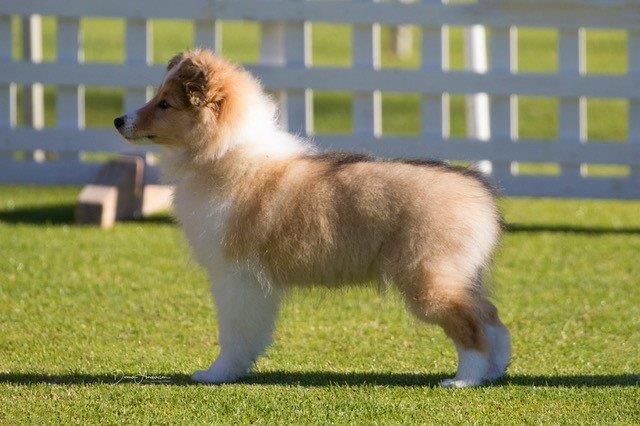 Opal is a line bred girl of whom I Co own with her Breeder Nicole Pearson of Hartly Kennels .
Opal is a pretty bitch of breed type ,with dark almond eye , natural ears , good reach of neck level topline , she is a balanced girl of 14 1/2 in .
Opal has had success in the ring as a youngster winning 5th at the Shetland Sheepdog 12th national held in Perth WA in July 2018 Under Breed Specalist Monica Mattfoolk Sweden of Yosemite Kennels
Critique .
5th Baby Puppy Bitch
3 month old. Nice type, feminine with a nice expression and sweet eyes. Nice neck and topline. Very nice angulations and movements. Well carried tail. Nice coat and colour . Lovely temperament and attitude for her age.
Opal was Minor in Show at SSCV 60TH Championship Show November 2018 under Bred specalist Jo Hardy of Sandwick Kennels UK .
Critique .
Superior, 7 month old baby of top quality who excels in breed type, shape and outline. So feminine with beautiful dark, almond shaped eye with flat skull and well defined underjaw. Correct level head planes and with neat ear set and carriage. Angulation so pleasing all through though a tad more length needed to upper arm for perfection but is certainly adequate. Such an elegant reach of neck with well balanced proportions and flowing outline finished with gentle sweep over loin. Pleasing and well put together in rear, she is all quality. Needs to concentrate on the job in hand and is quite easily distracted at present but was sympathetically handled to get the very best from her. A daughter of my Reserve CC winning bitch and so like her in so many ways - a real promise for the future, just loved her. Best Minor in Show.


DNA results .
DNA: Carrier CEA/CH

DNA: Genetically Clear MDR1 ( Multi Drug Resistence )

DNA .Genetically Clear Degenerative Myelopathy

DNA .Genetically Clear Von Willerbrands Disease type 3
DNA . Genetically Clear GBM - Gall Bladder Mucocele
Ophthalmologist Eye CEA tested (Normal)
Ophthalmologist Eye Coloboma tested (Normal)
Opal has full Dentition .
Sire : Ch Charmhill Jacques Cartier

( Gen Clear CEA, MDR1,VW3,DM )

S: Ch Charmhill By Chaser

(Gen Clear CEA ,MDR1 Carrier )

S:

Ch Limbunya Storm Chaser

D:

Meega Moonlite Amber

D: Shelbronze Image Maker

(Cea unaffected )MDR1 Gen Clear

S: Ch Louanda Out To Impress

( Gen Clear CEA )

D: Ch Nigma Chablis

( Cea Unaffected )

Dam : Ch Hartly Ima Sweet Talker

( CEA unaffected , Gen Clear MDR1,VW3,DM )

S: Sup Ch Lyndream Strickly Speaking

( CEA affected, Gen Clear DM,VW3,MDR1 )

S: Multi Ch Champion Shelteam Teddybear

(imp Swe)

D:

Ch Lyndream Idle Chatter

D: Hartly Causin Attention

( Cea Unaffected ,Gen Clear DM,VW3,MDR1 )

S:

Ch Shelbronze Causing A Storm ( Cea Unaffected )

D:

Nigme Elle ( Cea Unaffected )
Contact Details
Christine Klempel
Melbourne, VIC, Australia
Phone : 03 9743 4404
Email :
[email protected]